About Us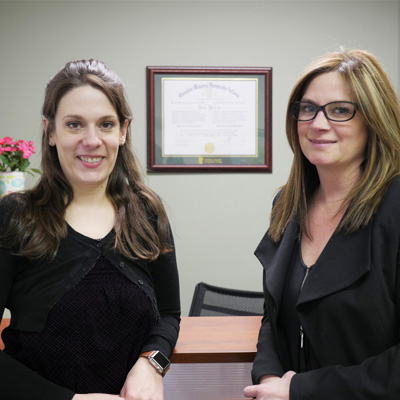 In practice since 2002, Dr. Vera Baziuk is passionate about helping patients live vibrant, healthy lives. At Advanced Wellness Chiropractic, we offer families and those seeking wellness chiropractic care an opportunity to increase their body's healing capacity and ability to adapt to stress. We believe in assisting our patients to improve their entire lifestyle through natural health care and changes that can be easily applied to daily activities.
Our Mission
We seek to define what a Chiropractic Lifestyle means to the communities of Edmonton and the greater Edmonton area. We wish to share the feelings of health, well-being and human potential through chiropractic, smart exercise and nutrition.
Our vision is that everyone will come to experience and understand the benefits of regular adjustments and have the empowerment to make wise healthcare decisions with anti-inflammatory nutrition and exercise.
Providing Health Care for All Ages
We're committed to giving you health care that keeps you well long-term. If you're having pain and haven't seen success with other doctors, we can help. From benefitting children to the elderly, chiropractic allows you to keep your health and vitality.
Preventing Disease With Chiropractic
The Chiropractic Lifestyle offered at Advanced Wellness Chiropractic first works toward removing the subluxations from your spine to release tension and unleash your body's self-healing, self-regulating potential. Our focus then turns to reducing the stresses from your environment.
We'll do this by implementing The Zone®: Anti-Inflammatory Diet into your life complemented by the purest, highest quality omega-3 fish oil on the market.
To reduce your emotional stresses, Dr. Vera is introducing a new concept to the clinic and community called the Wellness Wheel Project. Emotional stress comes from our physical, mental, vocational, financial, familial, social and spiritual spheres. Discourse, angst and anxiety in any or all of these spheres creates strong emotions. Every Wednesday, Dr. Vera will be interviewing a different expert in these fields to help you lessen the emotional stress.
MEET DR. VERA »
If you would like to get on the path toward optimal health and wellness, we can help. Contact our practice today!

About Advanced Wellness Chiropractic | (780) 705-3111