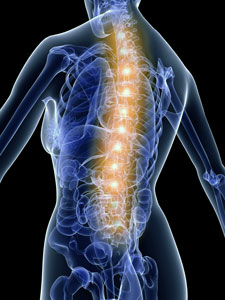 If you're already a patient at Advanced Wellness Chiropractic, then you probably know that Dr. Vera specializes in the Torque Release Technique® (TRT®) and is a certified Zone® Health Coach. Perhaps you haven't been to our clinic before, however, and are curious about we have to offer or how we work to improve your well-being.
On Tuesday, September 25 from 2-6 p.m., we welcome everyone in our community to learn more about how chiropractic care can transform your well-being. You'll get answers to all your questions, and we encourage you to bring a friend or family member that is curious about what we do or who may benefit from our nutritional and chiropractic solutions.
Receive a Complimentary Adjustment
TRT, our primary method of adjusting, is low-force and noninvasive, making it appropriate for everyone. It focuses on areas of tension that you may not even be aware of, using a gentle instrument to make the necessary changes that allow you to function at a higher level. If you're curious as to what it involves, we're pleased to offer a free adjustment for current patients and the friend or family member they bring with.
Share Your Story
There's nothing better than hearing our patients share the success they've found at our clinic. You can help other people become enthusiastic fans of Advanced Wellness Chiropractic just like you by talking about the results you've gotten.
During our event, you'll have the opportunity to spread the word by filming a video testimonial in a private setting. Whether you've been thrilled by our chiropractic care or anti-inflammatory diet, we'd love to have you tell others about it.
If you'd like to sign up for the event or have questions about it, contact us today!