Meet Dr. Vera Baziuk
Discovering the Benefits of Chiropractic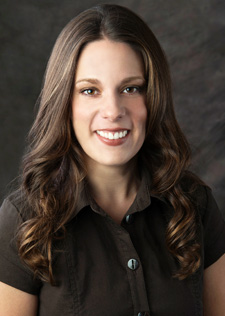 When Dr. Vera was in university, she started having daily headaches. Popping anti-inflammatories was the only solution to this frequent nuisance, and tinnitus, or ringing in the ear, became a regular side effect she experienced. She sought the help of a doctor at a medicentre, who said to stop taking the anti-inflammatories but offered no solution for the headaches.
"My mom had just started seeing a chiropractor and made me an appointment. Soon, my headaches disappeared, and I didn't need anti-inflammatories anymore. I then started working for the chiropractor on the weekends." When the chiropractor asked Dr. Vera what she planned on doing after university, she replied she was unsure. It made her realize that she wanted to be a chiropractor.
Learning to Help Others
Dr. Vera first attended the University of Alberta to earn her Bachelor of Science. She then continued on to the Canadian Memorial Chiropractic College (CMCC). While there, she was inspired to learn more about the Philosophy of Chiropractic. She facilitates her learning today by attending seminars and courses in both Canada and the U.S.
Experiencing an Ah-Ha Moment
Dr. Vera is dedicated to the use of the Torque Release Technique™ or TRT for chiropractic care. "I had a true ah-ha moment after attending a seminar. I knew with every fiber of my being that the philosophy, art and science of TRT were what was missing in my life and practice." This technique addresses the primary points of tension in your nervous system in a gentle manner that gives robust, permanent healing.
I enjoy watching my patients evolve toward better health with each adjustment. It's incredible seeing the body respond to this technique!
EXPLORE CHIROPRACTIC »
Staying Active Outside of the Practice
Dr. Vera likes family time with her husband and son, traveling, doing yoga and reading when she's not in the practice. Her favorite topics include exploring how the brain works, meditation and learning how to tap into a way to design her own life. Dr. Vera's is also a Toastmaster and her qualification level is Advanced Communicator Bronze and Competent Leader.
If you'd like to revitalize your health, contact Advanced Wellness Chiropractic today to book an appointment with Dr. Vera.

Chiropractor Edmonton | (780) 705-3111