New Patient Center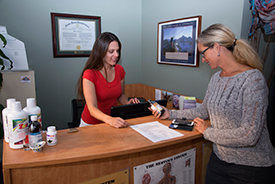 Welcome to the casual, friendly atmosphere at Advanced Wellness Chiropractic. Dr. Vera is ready to put you at ease with her warm and approachable demeanor. We'll focus on your health and give you the best chiropractic care possible.
The First Day
On your first appointment, we'll ask that you bring in the necessary paperwork completed. We'll email these forms to you. Dr. Vera will go over your health history with you before starting an examination, including
A postural check
Neurological testing
Spinal palpation
The Insight Sub Station scan (includes: the thermal scan, HRV and sEMG)
A thermal scan
Heart rate variability
Surface electromyography (SEMG)
COREscore
If at the end of the examination Dr. Vera determines that x-rays will be needed before proceeding with care, we will send you to another facility to have your X-rays taken.
Before Your Adjustment
Dr. Vera will give you a full report of findings by going over your examination and scan results. You'll understand
What's wrong with you
How we can help you
How long it will take
How much it will cost
What Will a TRT Adjustment Feel Like?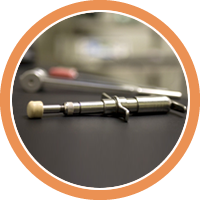 After your adjustment, you might experience a feeling of lightness. Some people feel a shivery, warmth or cold sensations, tissue relaxation or brain fog lifting. These are all normal responses.
It's also normal to feel tired a few hours after an adjustment. This tiredness is the sign of an effective adjustment. Your nervous system is coming out of a stress response and is finally allowed to feel relaxed. Most likely, you'll sleep quite well after your adjustment.
It is also normal to feel nothing with TRT adjustments. Many patients do not notice much change during the actual adjustment but begin to feel bodily changes hours to days after the adjustment. TRT adjustment process in the background hours after adjustments.
Following Visits
On your subsequent appointments, you'll arrive and be adjusted right away. Re-examinations will be done every twelfth visit to show how you're progressing.
Advanced Wellness Chiropractic educates patients on wellness. We encourage our patients to follow a regular schedule outlined after every re-examination. There are incredible benefits to having chiropractic care even after your pain is relieved. Your function improves, too. Who knows what your potential could be with regular care! That's where the magic of chiropractic happens.
Payment Information
We ask that payment is rendered at the time of service. There is a discounted payment option available for those wishing to pay in advance for treatments.
Check Out Our Community Talks
Dr. Vera welcomes the opportunity to speak at organizations and corporations in and around our community. Regular talks are also held in our office, on topics such as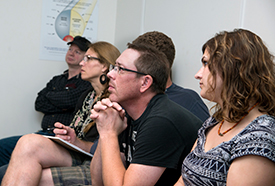 If you have additional questions, we have the answers. Contact our Edmonton office today, and we'd be happy to discuss any questions you might have.
CONTACT US »

New Patients | (780) 705-3111