Workplace Wellness Services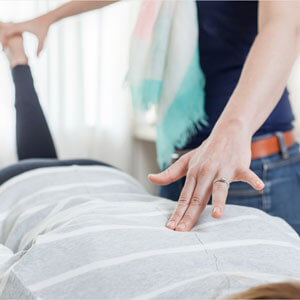 Advanced Wellness Chiropractic recognizes that employee dissatisfaction leads to stress. That's where the chain reaction begins.
Stress then leads to illness and back related injuries and conditions. Illnesses and conditions lead to increased absenteeism and decreased presenteeism.
Absenteeism and presenteeism affects corporates bottom line.
How We Help
Onsite Chiropractic Care Services can improve employees' quality of life by helping to relieve the pain right where they are at the work place. Other key components we're proud to offer alongside care include:
Prevention
We offer Back Care Classes and Healthy Back Workshops to teach your employees how to stretch and strengthen key postural muscles. This will help them combat pain before it ever begins.
Education
Advanced Wellness Lifestyle has created Wellness Wheel Lunch and Learns that includes 12 monthly lunch and learns available to your organization within the year. This is great for employees who may be wondering if chiropractic can help them or those who are nervous to give it a try.
Nutritional Support
With so much information on nutrition, it is easy to get quickly overwhelmed with information overload. With our Online Nutritional Support and Meal Planning, we make choosing which foods, which combination and how much as easy as possible.
Ergonomic Assessment
With our individual and / or group office and workstation ergonomic assessments, your organization's employees will be assessed at their workstations, creating a happier, healthier, pain-free work environment.
Biometric Screening
Advanced Wellness Lifestyle has a unique biometric screening offering–we test employees' level of cellular inflammation. This simple finger-stick blood test determines if employees have the proper balance of fatty acids for optimum health.
Learn More Today
Advanced Wellness Lifestyle believes in a proactive and holistic approach to employee care and well-being. We invite you to connect with us today and learn more about how we can help your team live and function at their best! Get started here.
CONTACT US »
---
Advanced Wellness Chiropractic Services | (780) 705-3111